Skioni, Chalkidiki, Greece
Your Relaxed Vacation in Chalkidiki starts with Stella Meri Apartments in Skioni
Ancient Skioni was built after the Trojan war and is reported as the first colony of southern Greeks in Chalkidiki. Warriors from Pellini of Peloponnese, after the conquering of Troy, sailed back to their homeland with their boats loaded with slaves and loots. Sailing round Chalkidiki they disembarked at the Southwestern coast of Kassandra, in order to get supplies, water or even spend the winter.
When Pellines warriors were in the inland, Trojan slaves found an opportunity to burn their boats and forced them to remain in Kassandra for ever. Eventually, they got married and established the settlement, that was later named Skioni.
On an ancient Skioni coin (of roughly 500 B.C.), Protesilaos, the Homeric hero, is pictured. He is also reported as the founder of city. The port of Skioni was very important and contributed a lot to its acme. On the 5th Century B.C. Skioni became a member of Athenian alliance, but during the Peloponnesian war acceded to Sparta. Skioni paid expensively for its apostasy, as the Athenians conquered Skioni, slaughtered or took slaves its residents and installed Plataieis, who had been forced to abandon their homeland. Ancient Skioni was located in the Southeastern part of the current village.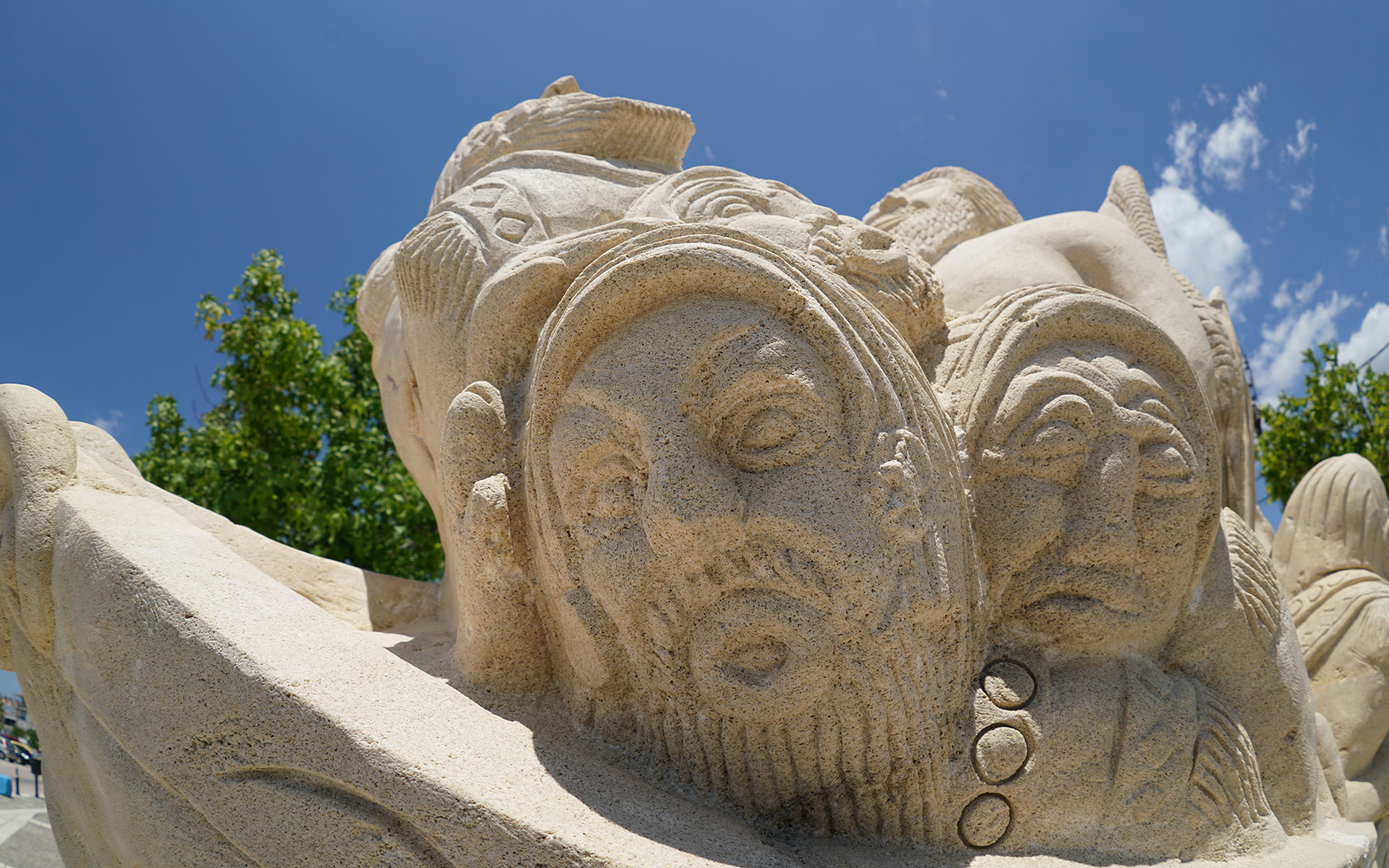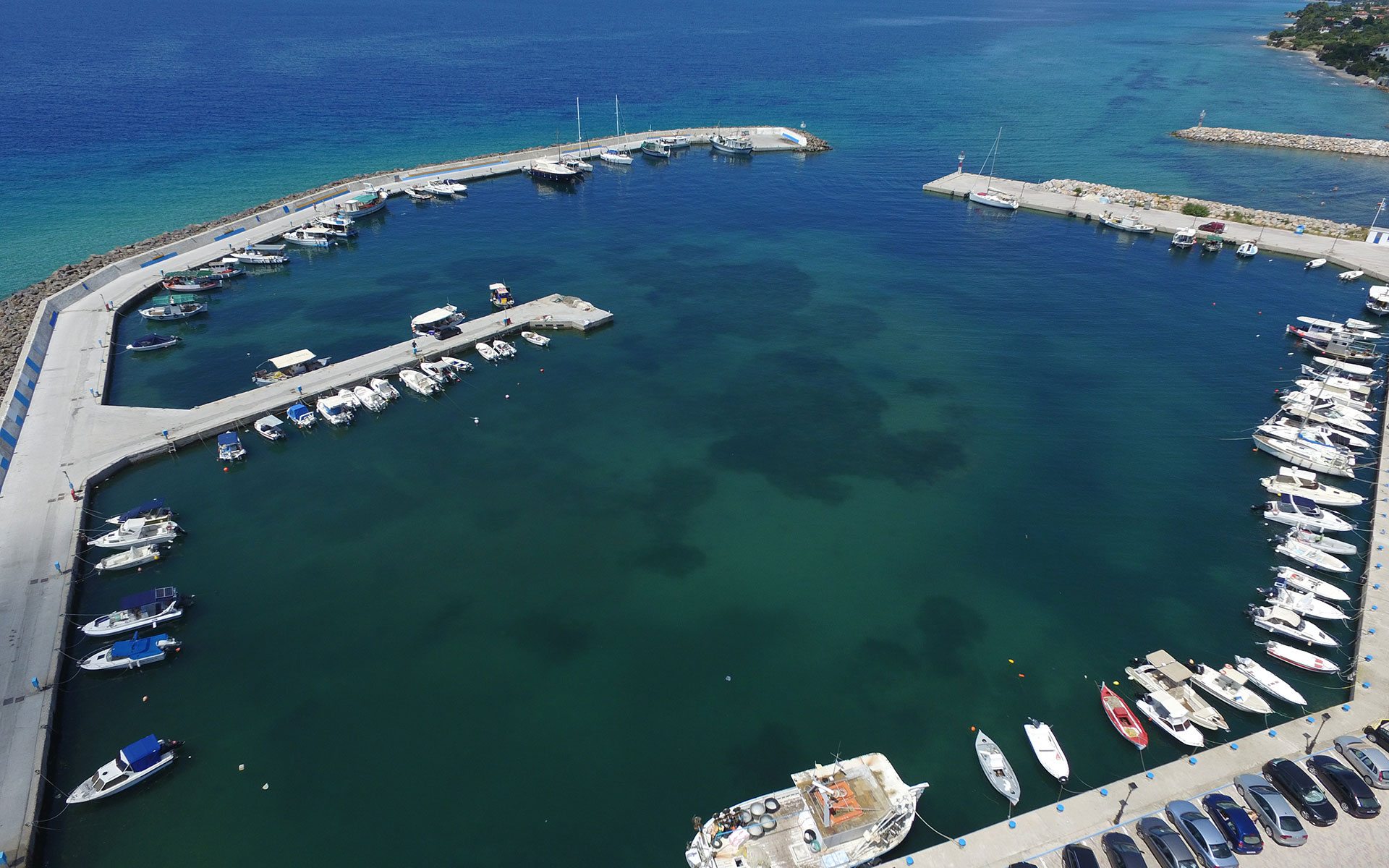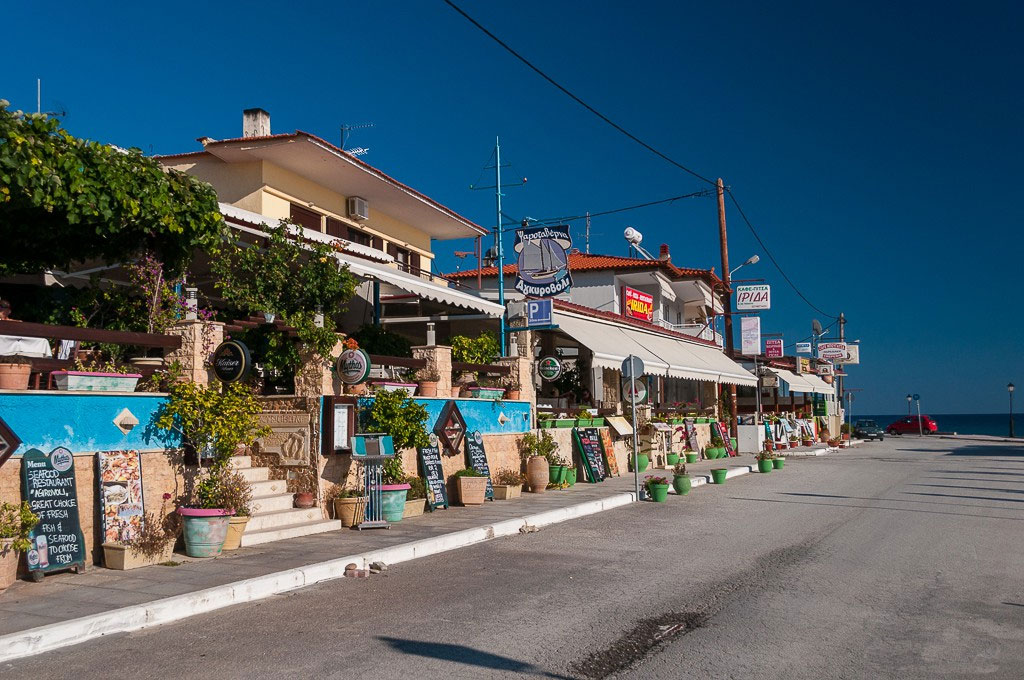 The current village of Nea Skioni was founded in 1918, on the spot where fishermen's huts used to be. In 1930 the old village of Tsaprani, built on the mountain of Kassandra, 4 kilometres from the coast, was completely abandoned. The new village was named after ancient Skioni which was the oldest colony on the area. The new village is a quiet coastal settlement, that is surrounded by olive groves.
Visitors flood the Port of Nea Skioni on the 1st weekend of August to celebrate Gavros fish. Folklore groups entertain guest while on Sunday free fish and wine is offered to guests. Moreover thousands of believers from all over Greece and abroad flock each year to attend the events that take place 9 days after the Assumption Day, on August 22. The procession of the holy icon of the Virgin Mary is followed by many believers. On top of this great festival of Christendom, folklore bands bands from Macedonia offer unique moments with traditional tunes and a long lasting celebration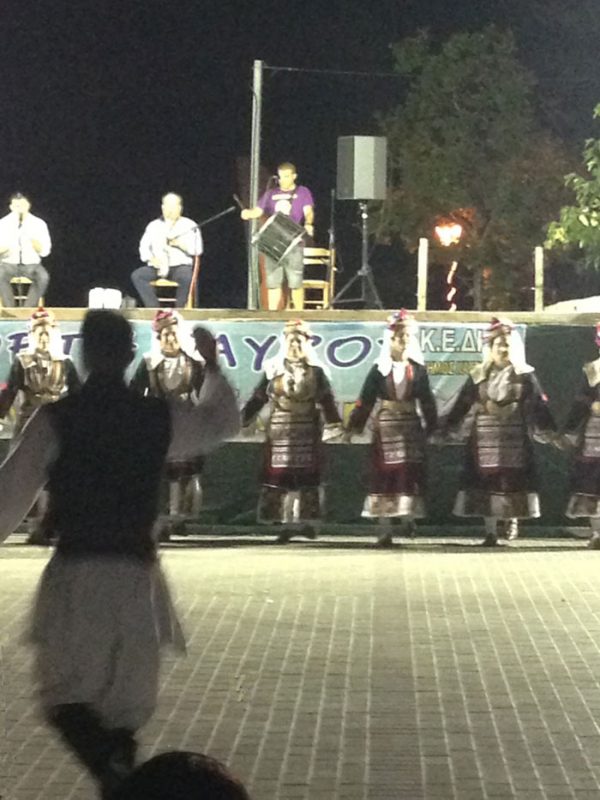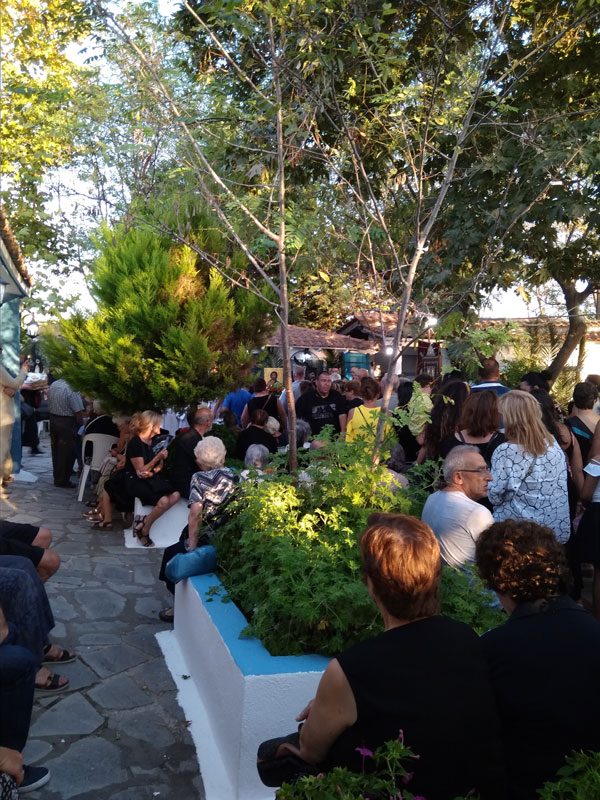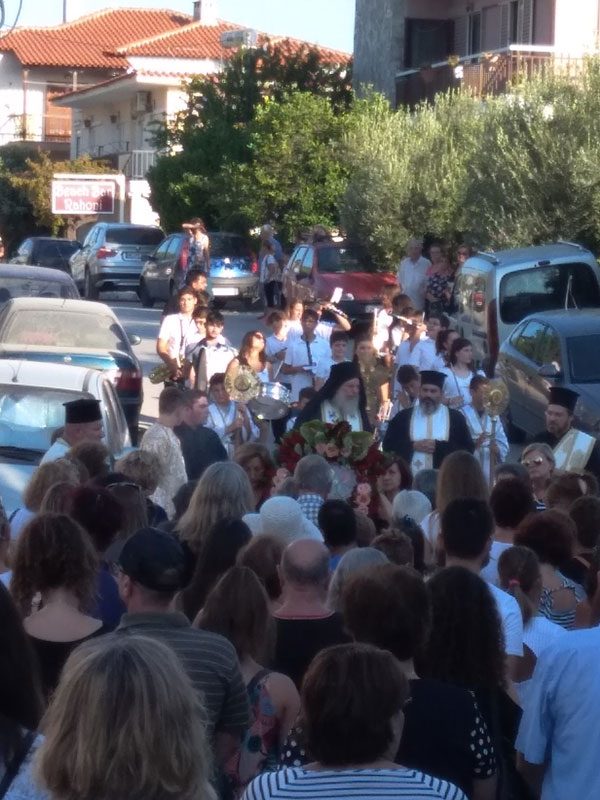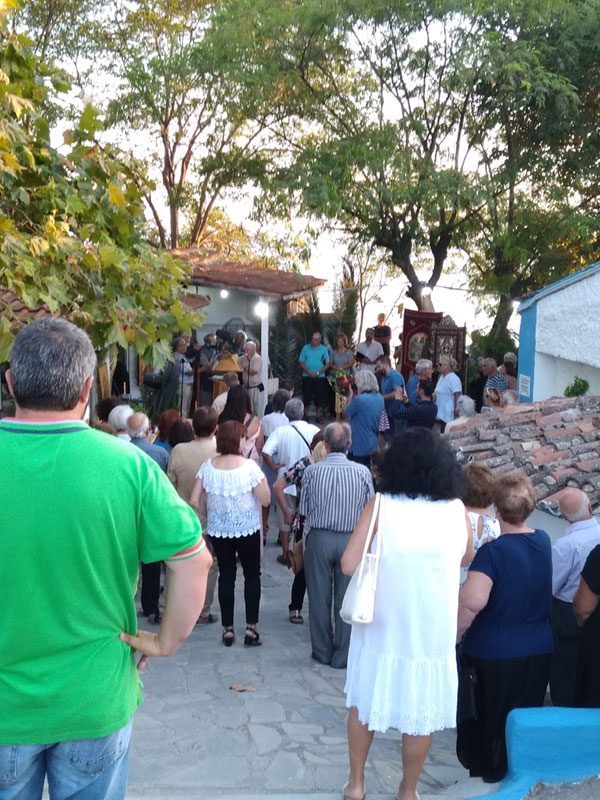 Stella meri Studios, Skioni, Chalkidiki, Hellas
"I made this video to thank my hosts at Stella Meri Apartments for a wonderful holiday. Thank you for the great moments and for the little secrets you gave us to help us plan a great holiday in Skioni, Halkidiki, Greece"
Have questions?
Please call us:
Viber: +30 6942 800 820
Skype: stellameristudios
Mobile: +30 6944 529 110
Reservations: info@studios-stellameri.com
We would love to answer every question and accommodate your needs so that your vacation at Chalkidiki, Greece stays with you forever.